The TicketSellers - event supplier of the year
In this case study: How The TicketSellers won Stand Out magazine's event supplier of the year award 2020
Earlier this year, when the suggestion of an 8-month lockdown would've shaken us to our very core, Stand Out magazine shook things up by launching The Crystals. The award, based purely on the votes from other members of the events industry, was an initiative set out to bring some positivity to the industry, and give UK Events and Suppliers some much-needed (and much-earned) recognition. 
Event professionals cast their votes
Event professionals were called upon to vote for their Favourite UK Event and their Favourite UK Event Supplier. Celebrating their 15th anniversary in the business, Stand Out offered two categories, 15 awards per category with each winner awarded their 'Crystal,' becoming part of an elite network of event businesses.  
The results are announced
Well, lo and behold, the results are in and TicketSellers has come in first place for the Favourite UK Event Supplier! Having been awarded during peak stress and uncertainty, it didn't feel like a very appropriate time to be celebrating. However, we're, obviously, completely over the moon to be nominated by our peers and colleagues in the industry, and it's warmed our hearts to receive this uplifting news during times of such uncertainty! 
It's an honour for us to be able to work with such amazing clients and to provide support to some of the biggest events in the UK, and an even bigger honour to be regarded as the favourite in the business.
With over 20-years of experience offering live music and festival organisers tech to ensure the smooth running of their events, we're thrilled that our partners have deemed our ticketing solutions as worthy of the Favourite UK Event Supplier. If you're curious to know what it is that sets us aside from other, off-the-shelf providers, don't hesitate to get in touch with us.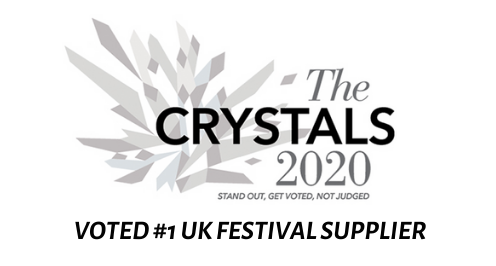 What do festivals say about us?
"Their service this year was exceptional."
"We love their independence and their dedication to industry innovation."
"The team have always been absolutely first class."
"Having virtually zero support from our previous ticket agent made the smallest of tasks difficult and time consuming. Moving our entire operation to TicketSellers was the smartest decision we've made"
"We moved from Eventbrite to TicketSellers as their platform is perfect for the type of events we're running. From the start, their customer service has been excellent"
Get your event on sale now!