Like most ticket agents we don't charge you directly. Instead we add a booking fee to all orders.

Here's what we charge.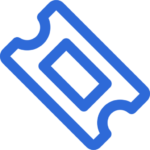 Any tickets you add which are free of charge don't incur a booking fee on our system.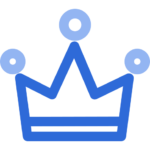 Our standard pricing tier has a simple fee for each ticket you sell.
6% + £0.47 per ticket + VAT
We know most festivals have a custom deal. Talk to us – we'll most likely beat your current deal.
We understand that customers don't like booking fees, and we understand that you want booking fees to be kept low so you sell as many tickets as possible.
We'd like to explain why our booking fees are not the lowest and why we think we're worth every penny.
Self-service ticketing platforms can afford to charge such low fees because they offer very little in return. It's not very difficult to build a website which sells tickets. It's not that hard to build an app for your phone to let you scan tickets. If you want the lowest possible fees then platforms such as that exist. But please bear in mind what you'll have to do.
You will have to:
List your event yourself;
Manage all your tickets and allocations yourself;
Produce all the different reports your team needs;
Scan customers into your event yourself (or pay extra to hire equipment);
Respond to customer service enquiries yourself;
If there's a problem with the system or you have a question, you'll have to email and wait for a reply;
Issue refunds yourself

The list goes on, you get the idea.
Our business is different. We are a full-service ticket agent. That means we go out of our way to give you the best possible experience. Not only that, because we work with hundreds of events we see how different people solve the many problems that you will encounter, from getting your event on sale, selling tickets, all the way through to on-site operations. Our team of experts shares this experience with you to ensure that every aspect of working with us makes your event a huge success.
Our website is full of information about the different ways that we solve the specific problems faced by outdoor event organisers so we won't repeat it here.
All we'd ask is that you consider whether you really want a self-service system with cheap fees where you have to do all the work yourself, or whether it's worth the slightly higher booking fees in exchange for a team of professionals to call on whenever you need us.
What are you waiting for?